Are you a nature lover? Or someone who loves greenery or you are looking Vertical gardening in Bangalore, but have no space for a garden? Well, this will no longer be a problem. We bring you the Best vertical garden suppliers in Bangalore. It is indubitably a boon for people who live in space constraint houses or apartments. Vertical gardening is also known to keep the building warm and provides noise insulation. You can opt for these gardens both outdoors and indoors, which are available in various sizes. Also, you can effortlessly grow delicious vegetables, fruits, show plants and colourful floral plants.
What is Vertical Gardening?
Vertical gardening, green wall or  artificial vertical garden Bangalore is a type of garden where your wall or a blank fence is partly or completely covered with greenery. When it comes to vertical garden, it needs less soil preparation and less weeding. It does not need an intensive maintenance; therefore, anyone can opt for a vertical garden. These gardens, even make a great décor. They instantly beautify the place and provide a calming environment. Today, these gardens have gained immense popularity and are the latest green trend, and are simply enthralling to look at. With over 5 years of experience, our company is one of the reliable vertical garden vendors in Bangalore.
Beautify Your Home & Offices with our different kinds of Vertical Gardening Solutions.
Simplest & Versatile Bio-wall System for Domestic as well as large scale installation Modularity for easy installation & handling  Module size large enough to support many types of plants Various ways of installation either with back support members or on suspended wire ropes and also on tilted surfaces Easy water management with 16 mm commonly available emitter lines.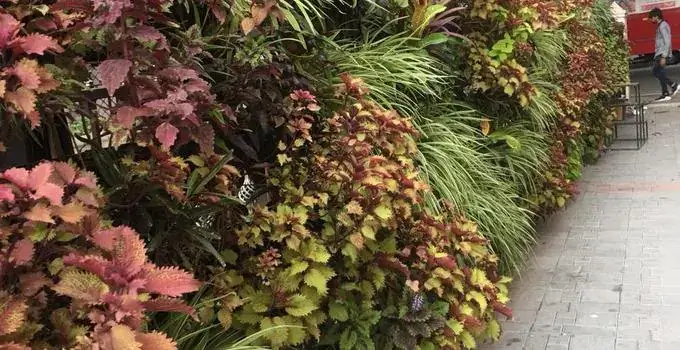 There is 100 % vegetation cover, Good control over inbuilt irrigation & drains, Wide range of plants choices, Technical & scientific backup, Immediate effect, Honest efforts to provide satisfactory maintenance service. Mortality replacement guarantee.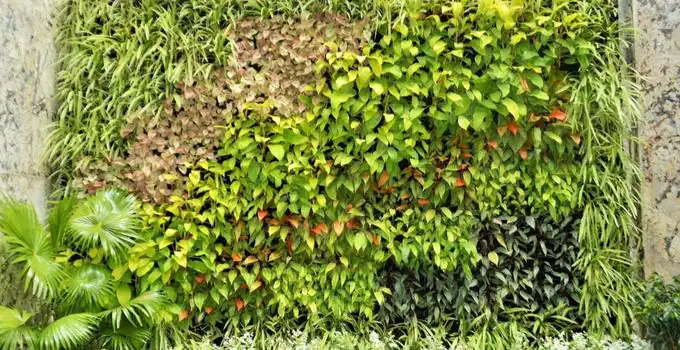 Household Green wall
DIY BIOWALL
Plants can be changed easily.
Green wall designed for Succulents & Seasonal flowering plant.
Good for Ground covers.
Easy to plant, install & maintain.
Longevity enabled growth medium.
In built water reservoir.
Sustainable in long-run as well
Easy to install
Utility oriented system.
Secured in place so that pots don't come off.
Cost effective.
More than 6 ways of installation. This can be installed on wall, structure, vertical pipes, horizontal pipes, wire ropes or dowels.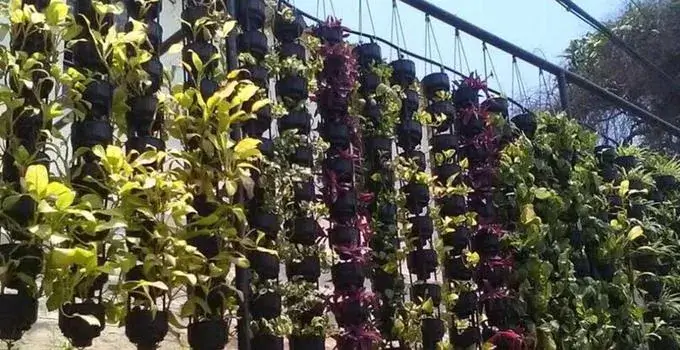 Video from Gardening Project Site
Doorplants Recently Completed Terrace Gardening & Vertical Gardening Project in Bangalore.
Services Provided –
1) Garden Design
2) Vertical Gardening
3) Artificial Floor Grass
Client Name – Titus Rasquinha
Address – Redfince Putenia, Langford Road, Shantinagar, Bangalore.
Project Type: Vertical Gardening
Area: 400 Sq.Ft
Location: Kurubarahalli, Bangalore
Features: Drip Irrigation, Self-Timer, Lighting, Drip Tray
Vertical gardening in bangalore is one of the most flexible and forbearing gardening systems. Before you begin your exploration for vertical gardening providers in Bangalore, here are some of the other benefits of vertical garden you should know
Why DoorPlants for Vertical Gardening Services in Bangalore?
You can call it green walls, living walls or vertical gardens, whatever the name is, we do it all. Service excellence is more than what we provide and have successfully completed more than 250+ projects in Bangalore. With a vast experience, we are the best vertical gardening providers in Bangalore.
Doorplants Made our Office Green & lively with Beautiful Vertical Garden in Bangalore.
Vertical Garden Wall Created by Doorplants at My House in Bangalore, gives unique look to our House.
Need additional information about Vertical Garden Cost in Bangalore and have the specific question?
Feel free to provide your name, email and message and one of our expert will quickly contact you.
Experience Center : #24, IFAB, Floral Studio, Bellary Road, Hebbal, Bangalore, Bangalore, Karnataka 560024.
Admin : ranganath@doorplants.com
Planters Enquiry : sarathy@doorplants.Com
Sales : Puneeth@doorplants.com
Mon – Sun : 
10:00 AM – 07:30 PM