Having A Living Green Wall Has Never Been Easier.
The revolutionary greenwall system has been designed with easy installation in mind.
Whether you are installing a decorative wall or edible vegetable wall, the Vicinity Greenwall is right for your project. The modular system is flexible to adapt to any space.
Our unique system can be used for both indoor and outdoor projects.
The Vicinity Greenwall product is available in North America, Australia, South Africa and Kenya.
Three Systems, One Smart Design.
The Vicinity Greenwall solution is made up of three subsystems, that when combined, creates one of the most flexible greenwall systems on the market. We are the only greenwall manufacturer to provide you with comprehensive greenwall kits, removing any need for custom building with separate components.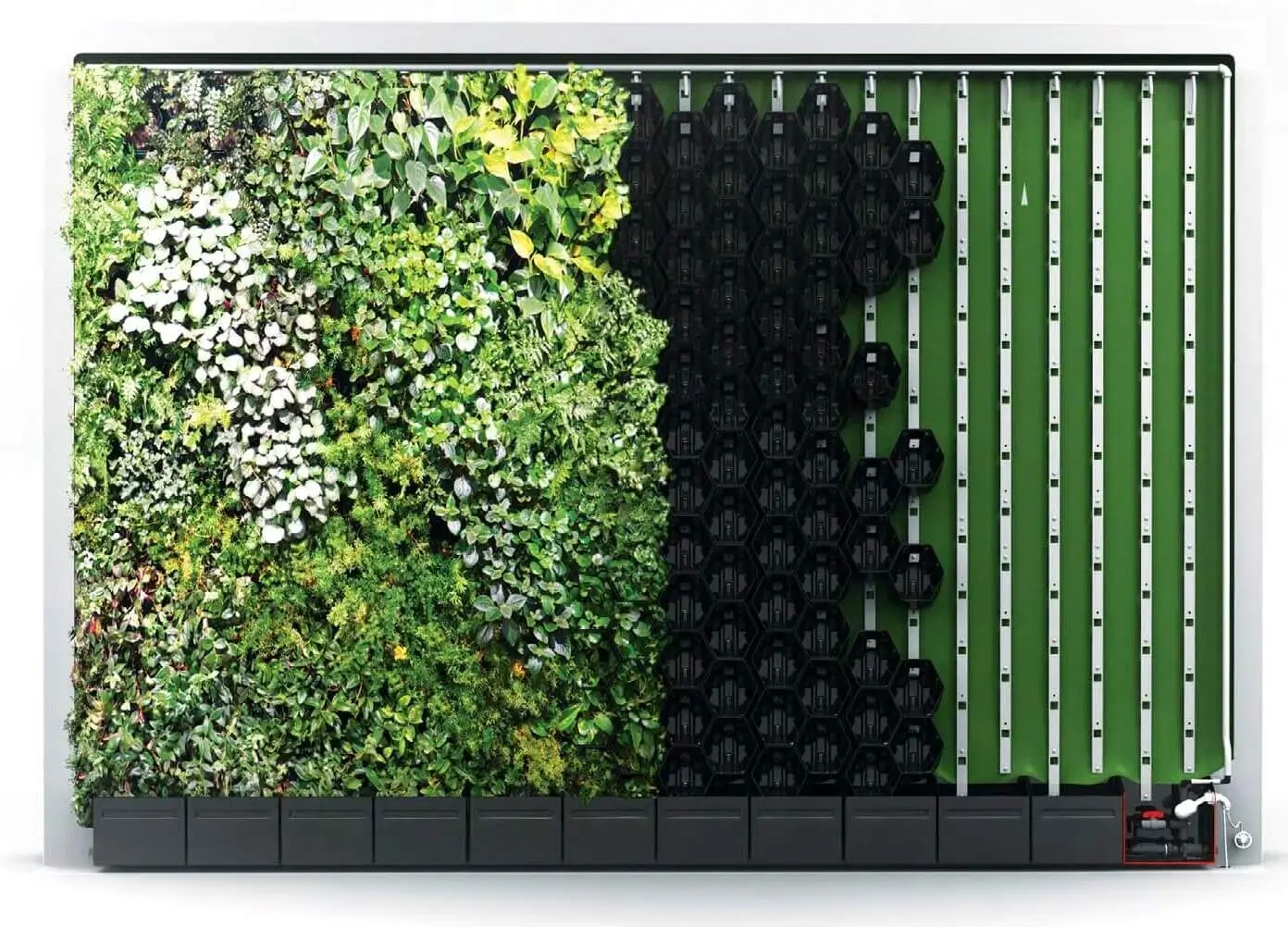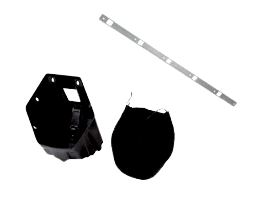 The Vicinity Pot kit consists of a hexagon pot, a geo-textile planting bag, and an aluminium rail. The bag holds the plant and is tied into the pot. The pot then hangs off the rail.
Mature plants can be used to give an instant effect on day one. No more waiting for your wall to look good!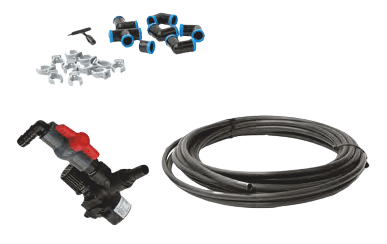 Our modular water tank system allows you to easily create a water catchment under your pots. No more wasted water and no more fabrication of tanks from steel or fiberglass.
With our plug and play tanks you can easily install gardens indoors or be water wise outdoors.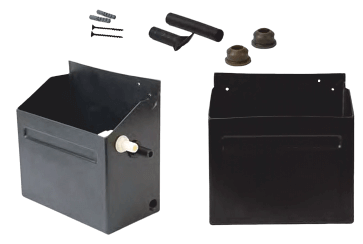 We provide pumps, filters, connectors, piping and all the extras you need in one convenient kit.
Irrigation kits come in multiple sizes to cater for your different project requirements.
Everything has been pre-engineered so no more buying pumps with the wrong pressure ratings or having the wrong parts to complete the job.
The Vicinity Greenwall system allows for a variety of configurations. Create small walls for confined spaces or expand your wall for a large scale solution.
4 Hours. 1 Person. 8 M² = Instant Greenery !
With our unique hexagonal pot system, Vicinity Greenwalls give you immediate green coverage with no visible hardware on day one.
Clip On, Clip Off - Maintain The Perfect Vicinity Green Wall
The simple clip on and off pots are easily swapped, so changing the wall's design or replacing plants is a quick, painless task.
Small Space , Big Impact .
Whether your space is limited or not, the Vicinity Green wall system is a great way to create a feature wall at home.
Imagine a 6m2 garden wall,using only a 1/3m2 floor space. It's not only a great way to visually enhance any space. The plants absorb harmful toxins from the air, contributing to the wellness of your home and family.
The Vicinity system is ideal for growing leafy greens, herbs and small root vegetables in the city.
Urban farmers can now maximise their space, and maximise their profits by selling directly to consumers and restaurants.
The Vicinity Greenwall system can handle up to 80 plants per m2 Urban farming saves carbon miles, ensures fresher product, and reduces packing waste.
Eat fresh food as you cut it.
Growing fresh, organic veggies at home is higher in nutrients and free from chemicals or pesticides.
Whether you prefer to do-it-yourself or you are a professional, the Vicinity Greenwall system is easy to install. With irrigation, you have a choice of either installing the system with water tanks or with a simple dripper that can be connected to a standard tap.
•
Drop Sheet
•
Drill
•
Tape Measure
•
Hack Saw
•
Box Cutter
•
Silicone
•
Star Screwdriver
•
Flashlight
•
Spirit Level
•
Vacuum Cleaner
•
Soapy Water
•
Masking Tape
The dripper system is placed at the top of the wall, dripping water into the pots. The water drains through the pots and down the wall, into the tanks. The same water is used again in the irrigation system when a pump is installed in the master tank, making it an environmentally friendly solution. Watering is done on a wet-dry cycle. Flood irrigation means water will fill the system for one hour, flood the full wall, and then be left to dry before watering again. The pump is attached to an electrical outlet. A timer can be installed to manage watering times.